My reading pace has slowed down quite a bit, things have been pretty busy around here and something has had to give. Also, I read more than baseball books and got caught up in the Stephen King novel 11/22/63 - a time traveling books surrounding the assassination of President John F. Kennedy. It was a great book, I highly recommend it but at over 850 pages long it took a while to read.
My latest baseball read was
John Grisham's Calico Joe
. I am a huge Grishman fan and have read all of his books. He is well know for his legal thrillers but has actually written a couple sports related books. Bleachers and Playing for Pizza are both centered around Football, Calico Joe is his first baseball themed book and it didn't disappoint.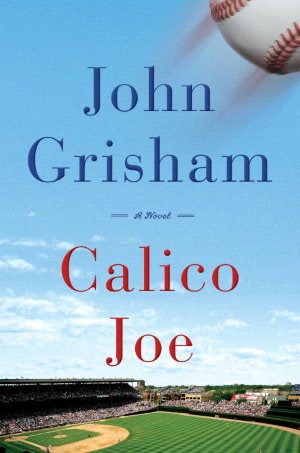 Calico Joe is a story about a fictional ballplayer named Joe Castle who is brought up to the Chicago Cubs during the 1973 season. The story is told by a baseball fan named Paul Tracey who is the son of a Mets pitcher and also a Joe Castle fan. I really liked the way Grisham intertwined actual players and details from the 1973 season with the fictional players and accounts of the story. There are a couple of mentions of the SF Giants including my favorite player of all time Willie McCovey.
Castle takes the league by storm and starts out with an amazing run after he is brought up, better than any rookie has ever started his career. He becomes a national sensation and even the son of a Mets player becomes a fan. The Mets and Cubs are in a pennant race and the inevitable face off between Paul's dad and Joe Castle ends dramatically.
In addition to the baseball, this is a story of a troubled relationship between a father and son along with a story of tragedy and redemption. The story goes back and forth between the present and the past and weaves a nice story that moves at a nice pace.
I highly recommend this book for any baseball fan and really any fan of a nicely spun story.