My first love in collecting has always been set building. The first set I started building as a kid was 1979 Topps. It took a few years to get the 79 set completed, I believe it was in the mid 80s when I discovered my first Baseball Card shop - Bob's Baseball Card Shop in Sacramento, CA. This wasn't the first set I finished however. My first complete set was the 1981 Topps issue. I still recall the last card I needed to finish the set, #297 Bob Bailor. I bought pack after pack searching for this card. None of my buddies had it so I couldn't trade for it. For the longest time I didn't even know what it looked like. Then one magical day, I went to my friend Brian's house and we were looking through his cards and there it was, Bob's smiling face and bright white Blue Jays hat staring at me. I had no poker face to speak of and my friend quickly capitalized on my yearning desire to complete the set and traded it to me for 10-15 cards of his favorite team, the Oakland A's. Some might say I got robbed but I was as happy as happy could be. I was too lazy to crack open my set so here is a picture from COMC.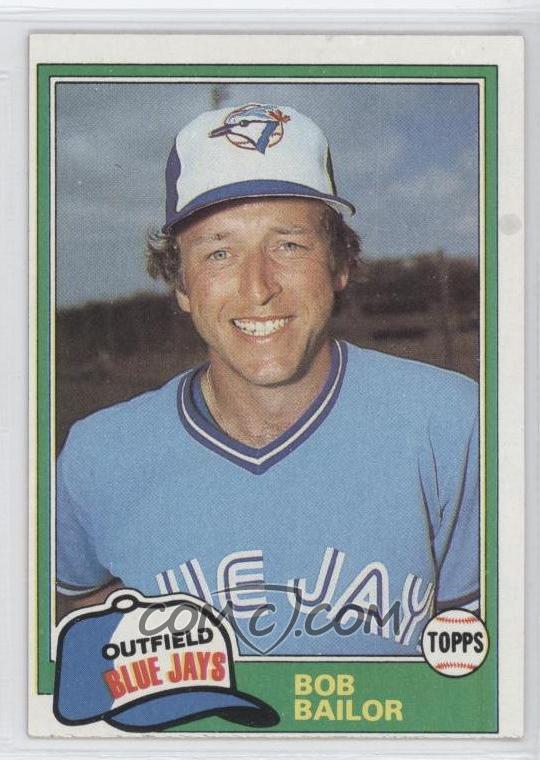 So what was it that triggered this memory? Today I got this card in the mail.
This card has been on my want list for quite some time. In the mid-2000s I decided to collect not only the base cards for the Topps and Upper Deck sets but all the inserts as well. This Strasburg USA insert out of Series 2 has eluded me for some time. Shortly after this set came out, Strasburg-mania started and the cost on this card skyrocketed. I believe there were copies going for north of $50 for quite a while. After he got hurt I searched for a while and it didn't seem the price was going far enough down for my liking. Recently I decided I needed to finish this set up and had a few extra paypal bucks sitting in the account. The Buy It Now copies were still out of my desired price range but I put in bids on a couple and was able to secure this copy for $12.58 delivered. I am pretty happy with the price and very happy to add another complete set to my master set list.
Do you remember the first set you completed?
How about the longest time it took you to complete a set once you started?
Next up for me is trying to complete my 1975 Topps Set. I am working on securing a reasonably priced Brett RC on eBay right now. I need 35 cards - check out my
want list
if you think you can help. Outside of the Brett, I do need some HOF (but none of the super costly ones) and quite a few team cards and checklists. Hoping to knock this one in the next couple of months.